Our Story
Our Love Story
It all started when Amanda and John both decided to go out with their friends to the same bar one summer night in Royal Oak, 2014. John caught Amanda's eye, he ordered her a drink, they danced, and agreed to go out to dinner the following week. Amanda got cold feet (or was just playing hard to get) and she didn't respond to his text until two months later. John (thankfully) still wanted to get dinner with Amanda. Since their first date, their friendship, love, and commitment grew.
John proposed to Amanda during their first beach vacation together along with John's family. John had made the proposal a true surprise for Amanda. She walked on the beach hand in hand with John on their way to meet his family for dinner. John lead her to a heart drawn in the sand with rose petals filled inside the heart. John proposed in the sunset and the two of them celebrated with John's family over dinner and champagne on the beach. They could not be happier to continue to grow together and begin their new chapter as husband and wife!
CHANGE OF PLANS DUE TO COVID-19
To our friends and family,
This has been a difficult time to navigate through planning a (postponed) wedding due to this pandemic. I wanted to use this platform to inform you of what we believe will happen as far as our wedding goes on July 17th.
As of now, the church strongly believes they will be able to fill the reception hall to 50% capacity. With that being said, we anticipate to fill about 25% of the space. We will keep all families together (including wedding party) and have tables spaced apart to allow for social distancing. All staff will wear masks and gloves. Hand sanitizer will be at every table and at the bar. Buckets of beer, wine, and liquor will be at each table to limit the amount of people going to the bar. Dance floor is extremely large so it should be super easy to social distance if you want to dance! Masks worn by guests will be on an individual preference. If you have any other questions or concerns (or ultimately decide not to come) please contact John or I individually. We are very understanding of everyone's concerns during this time. We love you all and I want everyone to feel comfortable and safe! We are trying to make an abnormal time as normal (and safe) as possible.
We hope to see you all there and wish everyone well.
XOXO,
Amanda and John
(updated 6/26/20)
The Wedding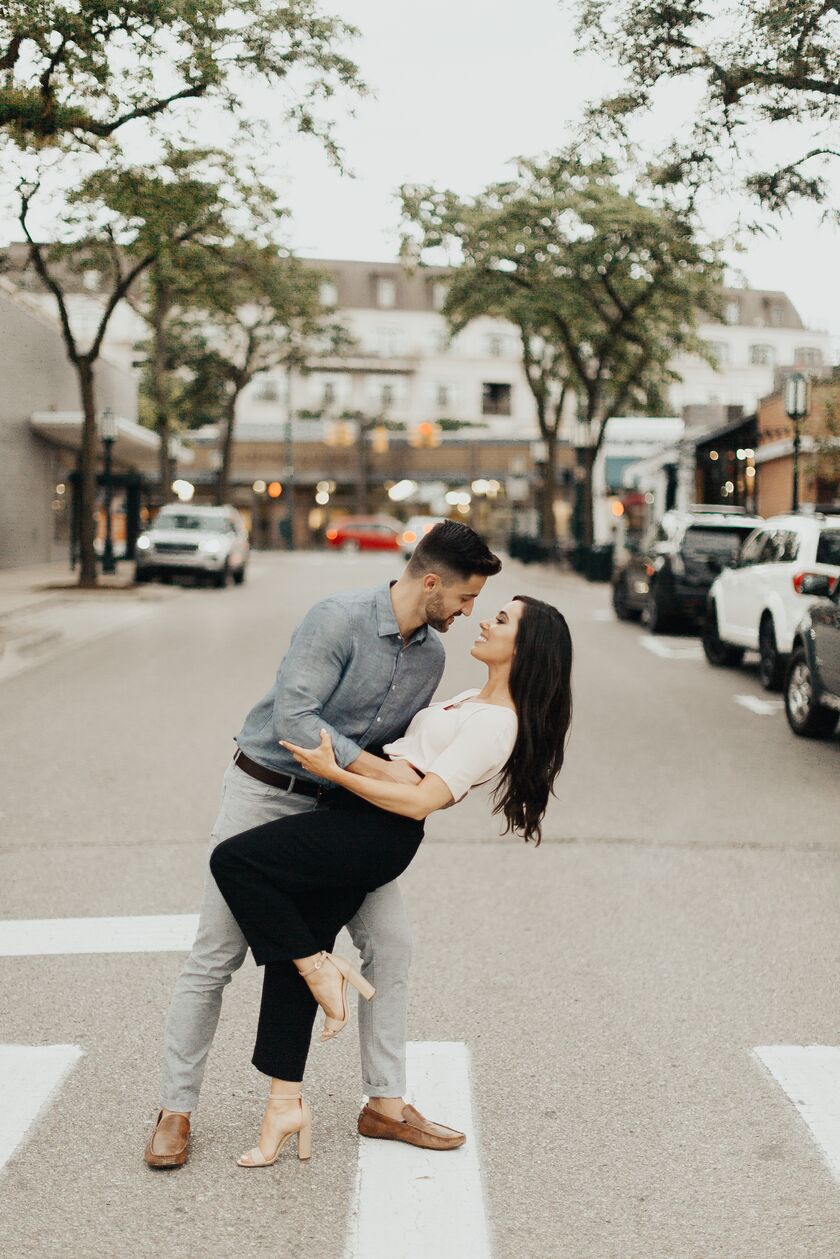 Friday, July 17, 2020
4:30 PM - 12:00 AM
Attire: Formal
Ceremony and Reception
St Paul Albanian Catholic Church
525, West Auburn Road, Rochester Hills, MI 48307, United States
-Ceremony starts at 4:30 PM at the church -Reception will be at the church reception hall and will start at 6:00 PM and end at midnight.
Other Events
WE MOVED! Here is our new address if needed: 2418 Galpin Ave, Royal Oak, MI 48073